*partly machine translated. Please excuse some bad translations.
Unique Websites and Online Stores for Your Business
The Internet is too crowded with web pages and online stores that it's worthwhile to do another similar website or online store. A company website must stand out from the rest. Web pages have been necessary for almost any business already for a long time. But the mere existence of a website should not be the actual reason for creating it. A company website should always have a goal or purpose. If you sell your products or services on your website, their main purpose is most likely to act as a marketplace. However, this is not their only goal. Too often you see online stores that are technically viable for commerce but don't encourage potential customers to actually make a purchase. Often in these cases, the store isn't different enough from the competition.
Goals for a company website
Making an e-commerce business work for a company is a multi-step process. You can spend almost as much time on design of the site, as on the technical implementation. For company websites without ecommerce, the most common goals are to tell people about the services, products, brand, or the company itself. Yet in most cases the ultimate goal is to increase sales either short or long term. Raising brand awareness through an impressive website is a good example of a more long term plan to increase sales. However, the primary purpose of a website may also be something other than commercial, for example in the case of many associations or non-profit companies.
There are many companies in Finland alone and we believe that every business is different and unique. Similarly a company's home page should be unique and explain as much as possible of the company's values ​​and activities without any words. The words on the web site complement the the website in more detail but the soul is in the design. What does this mean in practice? It's diverse and different for every company. For example a company selling security products should create trust on their website and present their products in the same manner. This feeling should be communicated clearly to the visitor even without reading any text.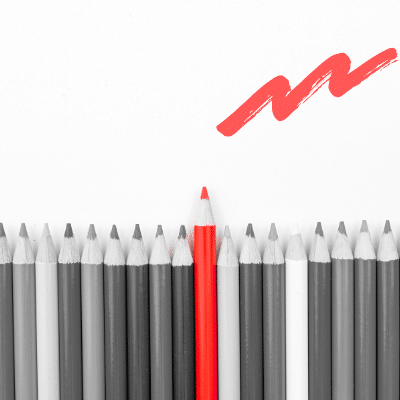 Why it's probably not a good idea to create your own website?
If you have sufficient experience in creating modern websites or stores, writing text and producing content, it may be worthwhile to create your website yourself. At least partly or to take care of them after the delivery of the launch-ready pages. We always include easy to use editors for our clients and include one or two hour personal online training to site management.
For basic company homepages we spend around 20 to 60 hours working. About half of the time on design, content editing or visual aspects and the rest on technical work. If you have both the time and the expertise then creating your own website makes sense. If you are not familiar with creating websites, then your own company website is probably not the best place to start practicing.
With basic websites in this example we mean most new company websites that don't have an ecommerce or other special features. Generally with new business websites we focus on clarity, visual appearance and sufficient performance. Often the first pages for a company have text content, images, social media integration, a blog (or news), and sub-pages for services etc. When there isn't a lot of content everything can also be put directly on the front page (so-called one page structure). A good example of our one-page homepage is rrmtacademy.fi. One-page -structure is the best choice when there would otherwise be too little content on the subpages and that would make it difficult for the visitor to use the web site. This is most often the case with a company's first website. We can always change the structure of your web page later when there is more content enough for each subpage as well.
The time estimation we spend on a basic site is large because the pages are always designed to fit your specific budget and needs. Of course, whenever possible, it's worth to spend as much time in design, implementation and finishing touches as possible, but in the real world often we also work on a small budget. Then you need to focus on the most important things first and leave some of the ideas or improvements for the website to later when the sites need some updating in the future.
Basic website builders and online services
Basic online web editors can often help to create a company website fast but in a limited way. Many features you may need now or later can be either expensive or completely impossible to implement when the website is not made professionally. Often these low cost or free services also include regular monthly fees or other costs. Further development of websites made with some tools is also often limited and/or expensive. We ourselves have redesigned many company websites again from the ground upm when they were first created with wrong tools based only on the low starting price.
It's always a good idea to choose a web site specialist that can take into account technical, creative and SEO (search engine optimization) aspects of your website. Hiring a professional saves you a great deal of time and gets you the website you actually want. You're also likely to save money in the long run by doing things right from the start. Homepages should be updated regularly and kept up to date. Websites can (and should) improve as they age. They just need to be done right and taken care of regularly.
Creative websites with examples
The CompOrganisations website serves as a good example of home pages that were designed to meet specific customer requirements. We made the website based on illustrations and plans provided by the graphic designer (Kaisa Hyvärinen-Instagram). Sites were made without ready made themes, because they wouldn't even exist in this case. You can visit these fully customized drawing pages at comporganisations.fi. Other good examples of websites that have been created to convey a certain feeling right from the start are, for example, the security industry sites silentpros.fi and the Youtuber's online store 6kkauppa.fi. More sample pages or our other work can be viewed at this work sample page: link.
Pages made with simple web editors can be okay at first but later you may often notice some the following:
Competitors have similar pages and your business will not stand out.
Pages don't work fast enough or weird on some devices
Page text or layout may not work properly on new / older phones.
Content is written with little or no regard for search engines.
Security is inadequate or pages appear suspicious to visitors.
The site needs expensive paid features, maintenance or upgrades to function properly.
You will not be able to get help and support for the site locally if needed.
The pages do not generate sales or otherwise fill their main purpose.
Your monthly payments or the cost of work are wasted when your company website needs to be properly redesigned from the start.
What goes into website and ecommerce site pricing?
When you know salary levels in Finland, it's always worth thinking about how much time a website developer can spend on making your company website with the pricing he offers? Larger companies also have a lot of additional costs like space rents, multiple employee salaries, etc. which often affect the price so that the cost of the website increases significantly with the size of the company that makes it even if the quality doesn't. At the very least, the price should increase this way or otherwise the company simply can't put aside enough time to design and execute you a good website. The end result is then often a quick tweak of the content to a store bought theme. This leads to your company's website not standing out and being different from the competition.
Home pages are important to your business and there are many different ways to make them effectively. We ourselves have found the following to be a clear, efficient and workable process. Our offers always have a clear distinction between project content and time designated for different aspect of creating your website.
We examine the customer's material. For example, the company's current website, Brochures, logo (s), pictures, etc.
Mapping competitors' web pages.
The customer is asked for background information in a user-friendly way about the company and goals. The information we need differs from case to case.
We create the goals and purpose of the pages.
The layout of the pages will begin to be designed with a color map and a pre-selection of fonts based on other company materials or desired goals. The customer will be provided with a color card and selected fonts. Often the color scheme is chosen according to the company logo.
The home page is made into a working version, often only the home page first and possibly navigation. The working model shows the intended operation and appearance of the complete website.
With the overall look and style of a company's website, the final process will vary according to assignment, budget, time, and customer preference. Often, however, we first complete the pages without final text content or images.
The text provided by the customer and the images are edited to fit the pages.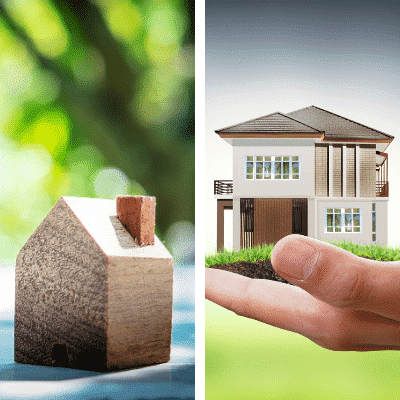 How much a company website costs?
Most of the price of websites and online stores comes from the time spent on creating them. The more time the web desginer has to spend on designing your website or e-commerce site, the more detailed and functional the end result is expected to be. Low cost websites or an online stores can be created either by purchasing a ready theme or by choosing a free one and editing only the content. This is the way to make most websites with very low cost. The process is fast and the designer often has a really easy part. Sometimes the client is even left to fill in the text and image content of the pages themselves. This is not a right way to get a website for a business unless you have the knowledge to write the right content for search engines and customize the site on your own.
Store bought themes and price
There are also store bought themes, but it's a good idea to design your project from scratch and select the right theme for your site and customize it to make it fit your site better. There are thousands of different themes, all of which are not good alternatives for your site or are expensive in the long run due to the cost of add-ons or features. Some themes are even security risks. We use only the most trustworthy and well developed themes as the main theme creating always a child theme that's customized to increase security. Usually we avoid using ready-made themes at least as they are with no customization, but there may be some cases where it makes sense For example, when the time is tight and the page budget is low, or when pages are made for limited or occasional use only and it doesn't make sense to use time and money creating them like we normally do.
The end price of the pages we make has ranged from hundreds of euros to thousands of euros. In most cases, the cost of a website for new businesses is around a couple of thousand euros. But as said earlier, the price depends only on the time it takes to design and implement your specific website. We only offer unique custom page packages for companies. Therefore we can't provide a set price without some background information, as the price of a website is also influenced by many factors out of time usage. Do you also need domains, email, or hosting with your pages? Would you like to do regular website maintenance training or outsource it without having to think about website maintenance at all? Do you already have a web host for your home page or do you have one at the same time? There are many price ranges of web hotels and hosting services depending on the needs of your web pages.
The most important thing is that you get a quote for a website that is tailored to your budget, business and goals. You don't need to commit to any fixed-term contracts or payments with our sites or online Stores. If you wish, you can even maintain and edit all the pages we make yourself later. However, most clients opt for voluntary maintenance services with the website unless the company has its own expert to maintain the website. Thanks to our optonal maintenance and development agreement, your web page really will get better with age. Your website is kept safe and up-to-date. In addition, you will receive regular suggestions to improve the technology, user experience or content on the pages. Many minor improvements to the search engine optimization or technical aspects will be made to your web site at no additional cost during the regular optional update and maintenance service. If you want a unique homepage or an ecommerce store well thought through, then contact us and we think we will get the best deal for you with the right content. You also get homepages on a classic turn-key basis, where you just need to review your work and provide content for editing.
Do you want an offer?
Awesome, if you've been able to read this entire article. And it's fine even if you just scrolled down the page without reading. You don't need to know beforehand anything of creating or maitnaining a company website other than, that you want a functional, creative and unique website.
Tell us what you need, and is there a target price for your site project? This will give you a detailed quote on what your site can include and what to spend the budget on. Contact us for more details on how to get your business a distinctive website or ecommerce.
Our websites are most often made on either WordPress or Squarespace in the way that best suits your needs. You can read more about Wordrpess at: wordpress.org and Squarespace at squarespace.com