A website should never just be.
Your company's web site needs to stand out from other sites in the same industry and encourage the potential customer to contact you instead of them. We have and are happy to create distinctive and high-quality websites for individuals or associations as well.
One size fits all thinking and poorly designed websites can be more of a disadvantage than a benefit for a company. Good unique websites will stay in the visitor's mind and encourage them to explore your web sites for a longer period of time.

A visitor often visits many different websites to make a decision or search for information. If your page is built on the same WordPress template as your competitors and, in the worst-case scenario not well, a page visit will often not generate the necessary confidence for purchase to the customer.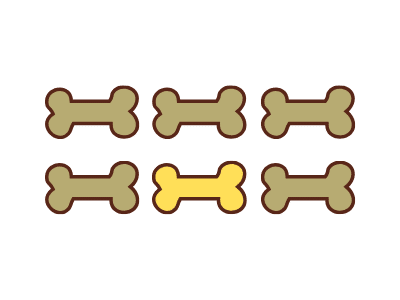 It's never a good idea to make a company website just to exist. The web is full of web sites and your pages or eCommerce must stand out from the crowd.
We usually don't use ready-made themes as they often become expensive in the long run due to the cost of customization or their reliance on paid add-ons to work properly. It's a good idea to make your web sites tailored to your specific goals without the use of general themes.
Modern, search engine optimized websites and online stores need to work on all devices and responsively transform to the best format for the user. Mobile-friendliness is also an advantage in the search engine results of pages. Over 50% of all web traffic comes from mobile devices. In fact, Google ranks webpages mobile-first. The website needs to be technically solid before the actual content optimization makes sense.
There are many ways to start an online store. The best way depends on your goals. There's no one way to start selling online. The key is that all websites we create can be easily expanded to a fully-fledged online store also in the future. In most online stores we use either Woocommerce or Ecwid as a platform.
For any company, a website is often the most important communication channel and company image builder. More often than not your customer will either choose or not choose your business based solely on your website. So it really matters how the pages work, what they look like or what kind of information they offer.
Most of our websites are made with either WordPress or Squarespace. Learn more about WordPress at wordpress.org and Squarespace at squarespace.com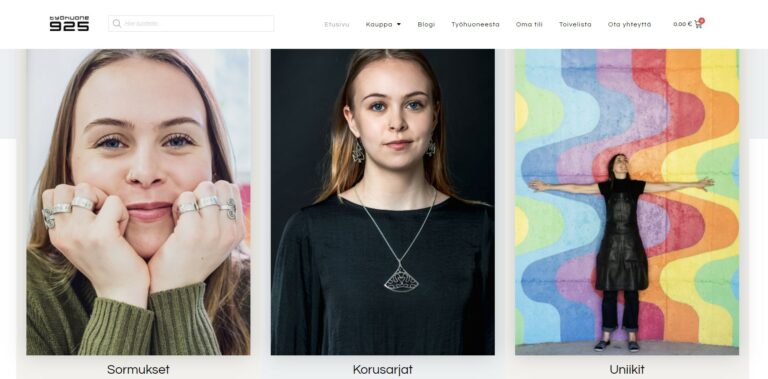 Each piece of jewelry from Office 925 is handmade and individual. The online store selection in the office consists of unique jewelry, which is only available in individual pieces, rings, necklaces, and earrings.
Do you create logos, flyers, business cards or ads?
Yes! All of them and even better professionally and at a reasonable cost. Logos are always delivered in both vector and picture formats. When needed we even deliver in different color versions and formats fitting different social media channels best.
Especially for a new yet unknown business, we recommend a text-based logo maybe with some simple graphical elements. It's important that the name of your business is fully visible and the logo makes the viewer spend a longer time looking at it so it stays in memory. Did you know that often just ten seconds is enough?
A business card or a flyer doesn't need to be boring and the same should be applied to your website and other material. It needs to gain attention with funny or memorable details. Business cards and flyers should these days always be made of eco-friendly and durable materials. We only use suppliers and materials that fill these requirements. Material choices and quality already tell a lot of your business' values. Create nothing for nothing and without a plan. A well-made business card or a flyer is valuable both to you and your clients.
But we can discuss all of this in detail at a better time.
Ready to launch
delivery.
All websites and online stores are made with a turnkey. ready to launch delivery in mind.
You shouldn't need to think about all of your website content and do the creative work for us. We'll aim to save your time as much as possible from start to finish for example by proofreading all content you want to have on your sites giving you recommendations and new ideas for the content to improve it even further. The same goes for all of our graphic design projects. We deliver all materials in real-life usable formats and in as many ways as commonly needed for no extra cost.
If you need a logo, flyer, brochure, business cards or any other material leave the design work fully to us and we can do them at the same time with your new website so they match right from the start.