ELLI had an online store. In fact, two. The idea was to primarily modernize the look of the e-commerce to a more modern one, preserving the old functions that were found to be good, while bringing a few new functions to the online store.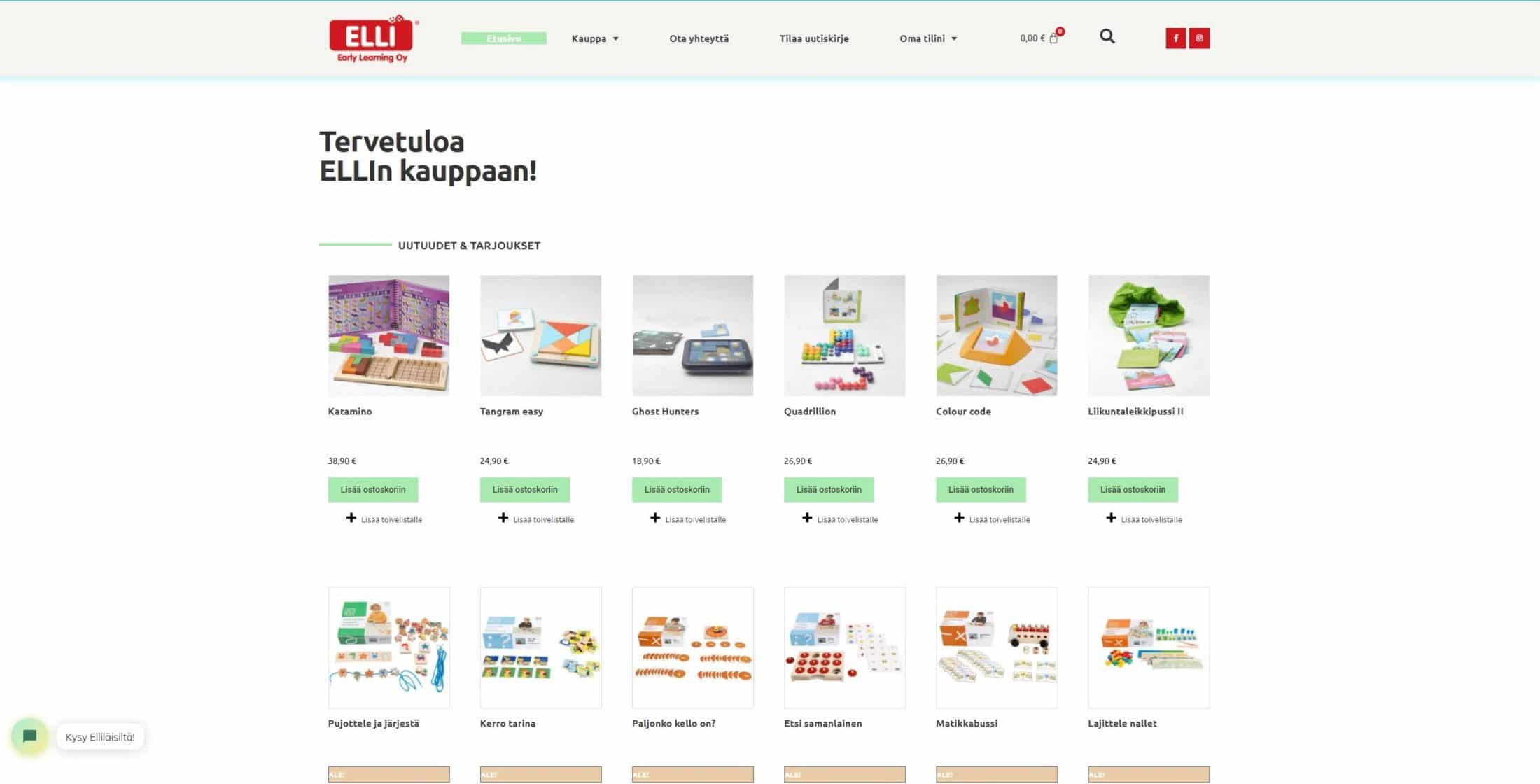 An entirely new vibrant and mainly pastel-colored color scheme was created for the website, based on the main color of the existing company logo. The online store was renewed and modernized with WordPress and WooCommerce.
As new features, a renewed search and a wish list were added to the pages, from which the customer can conveniently transfer the products they have added to the list one by one or even all at once to the shopping cart. The wish list and product pages can also be forwarded to others, or if necessary, printed in a printer-friendly format.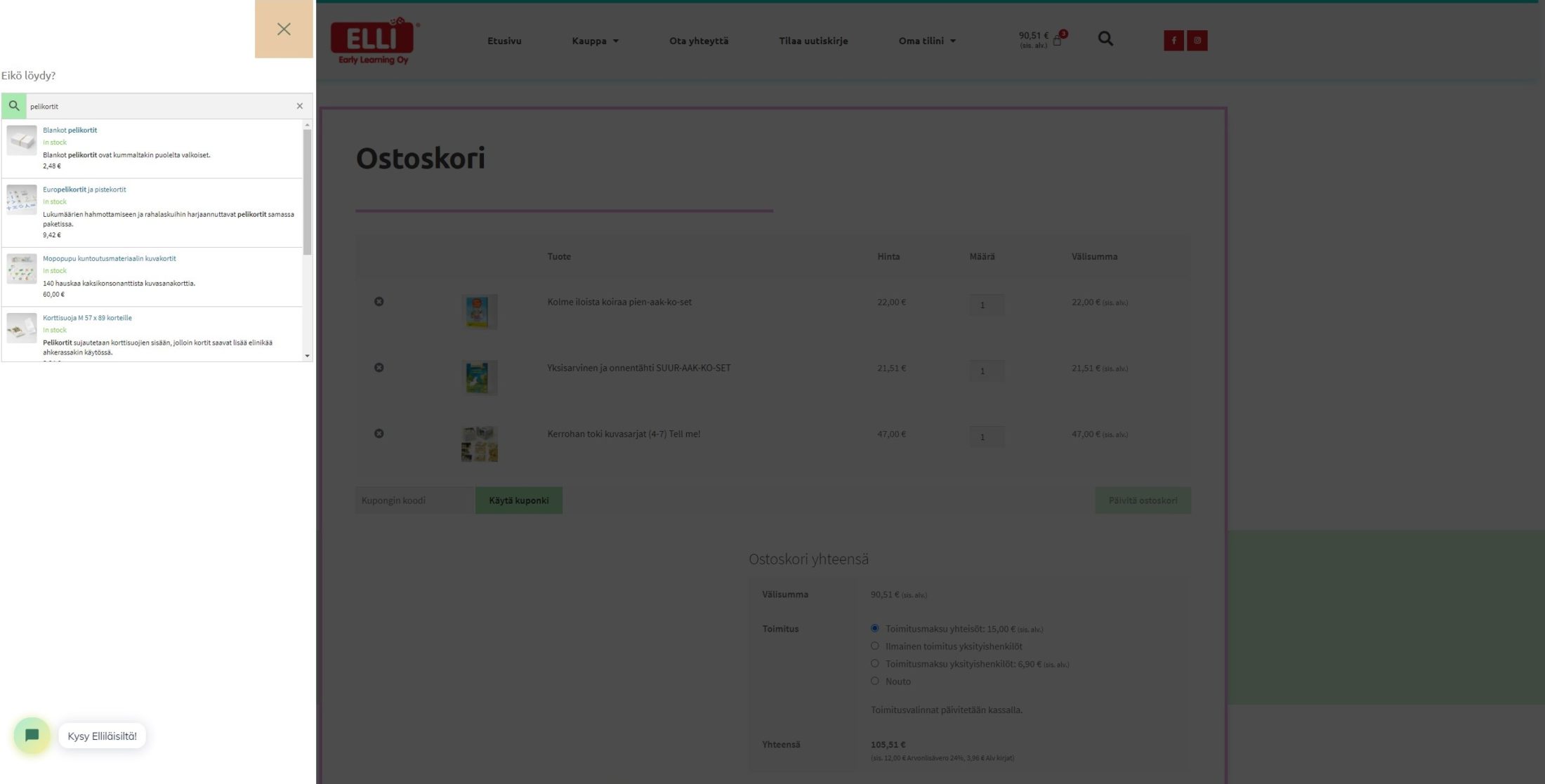 The tagline of ELLI Early Learning Oy is that everyone learns with the right tools. With the new lively online store, I hope that buying these important games and other educational tools will be a memorable experience for education professionals 🙂
If you are interested and would like to inquire about the price of the renewal of your own pages or talk about other possibilities, then get in touch!