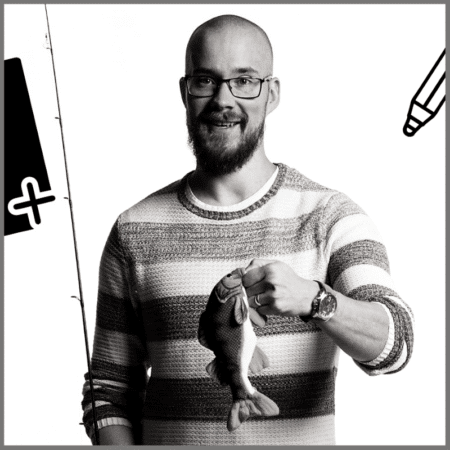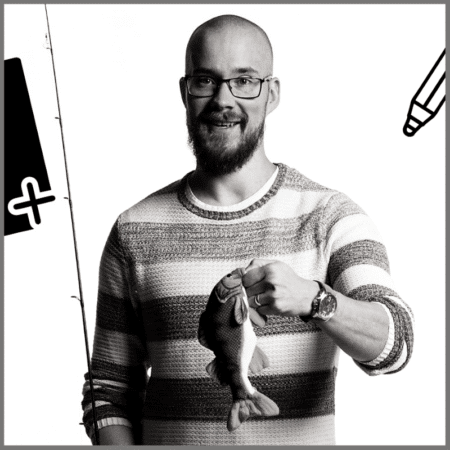 Ratas Design Works is a company that was born out of a side job and quickly took off. It was difficult for me to find high quality and reasonably priced people to do graphic work. Big companies were too expensive and inflexible, while cheap ones were everywhere. Unfortunately quality rarely met expectations with too low prices. Often I ended up doing all the work myself while expanding my skills further. This was already years ago.
What experience and skills you have?
Over ten years
with websites and graphic design
I have always been interested in tech and graphics.
I made my first video games very young in the late '90s with tools from that time. I also created a number of retro games in addition to "modern ones" with Commodore 64 and MSX. It was a fun time. In total, I made dozens of different board and computer games.

I believe that my interest in graphic design and creating started when I was designing both board and computer games. I also drew a lot of cartoons. Nothing was more fun as a kid than playing your own games with friends and presenting your own cartoons or videos at school.

I never want to deliver a client a job that either the client or I'm not happy with. It is important to always focus on delivering great work.
Websites, graphic work, writing and commercials
The history of this company is short, but mine is already quite long. I've done websites for the first time already in the 2000s. Then mostly for my own interest in doing some video games. I made my first modern homepage about five years ago. I've been involved with graphical works for a lot longer. As a day job, I've been with brand management for about ten years. In addition to web-related work, my regular duties have included doing a lot of advertising, brochures, and other material in accordance with international brand guidelines and standards. Needless to say, it has been very inspiring to work with big international and Finnish names. Thanks to all that I have experience in many different areas, which is valuable for this business.
My official educational title is MBA (Master of Business Administration) in marketing and international business management. I highly appreciate and utilize being able to think of the most important goal for many companies when it comes to websites and marketing — increased sales. All creative projects are thus carried out with increased revenue for the client in mind. Other studies or courses I have completed include for example:

Google Ads Mobile Certification (exp. 2020) -Google

Google Analytics Individual Qualification (exp. 2020) -Google

Google Ads Search Certification (exp. 2020) -Google
Skills & partners
We offer ads and other graphic designs or websites that are not only technically functional but also thought through and carefully designed from the start. Taking also commercial value and brand or corporate image factors into account with every project. We also coordinate and do online and traditional advertising.

Since I have been involved with these topics for a long time, I'm not afraid to express my own opinions. Nothing is duller than doing unnecessary work. Most things aren't worth doing at all unless they're done properly and purposefully. Our customers also seem to value honesty and the premise that it's not all just about getting paid. The end result has to be good.

I do most things in my company myself. We have only as many assignments active at the same time that we can execute them all to the highest quality. When I need outside help with for example photography, some part of a website, or whatever, I know a number of experts in their own fields ready to help. It's a great thing and often the best result is achieved through cooperation.

Is uncomplicated to deal with us. I know the status of all our projects perfectly because most likely I also made a large part of them. Thanks to a digital office and my expertise in many connected areas, our pricing is reasonable and you pay only for the time and expertise spent on your project.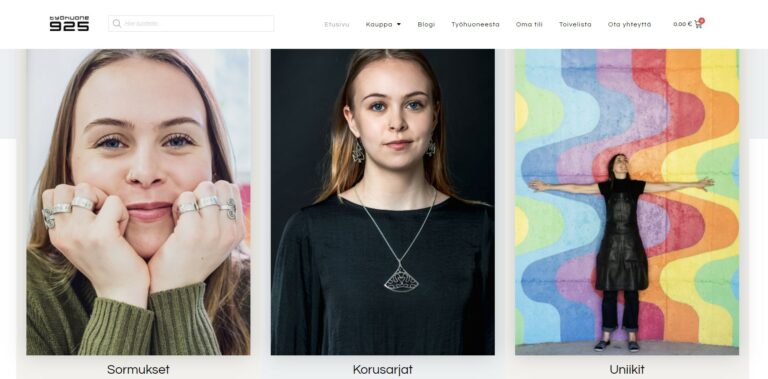 Each piece of jewelry from Office 925 is handmade and individual. The online store selection in the office consists of unique jewelry, which is only available in individual pieces, rings, necklaces, and earrings.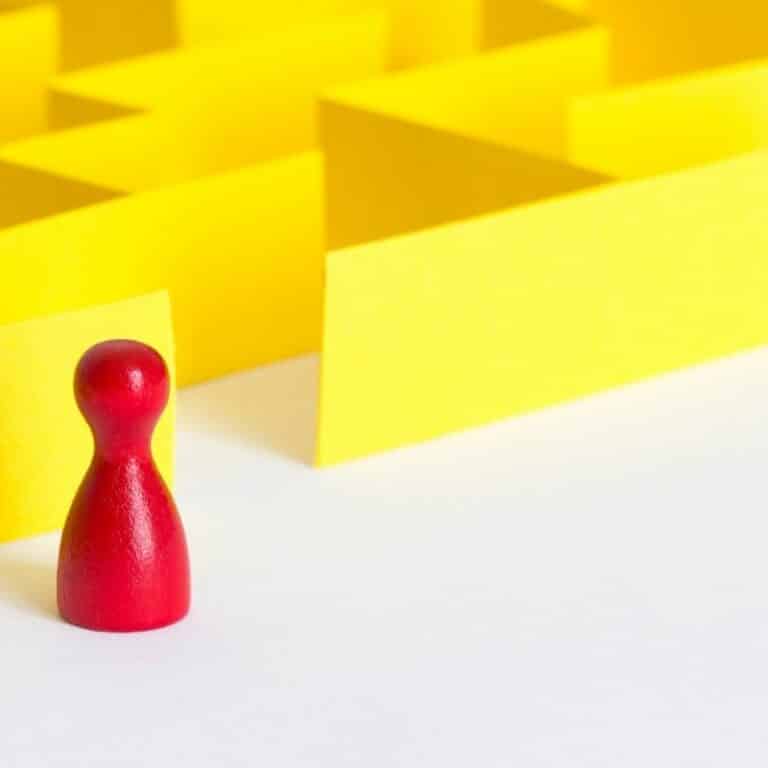 A good user experience on a website achieved through its regular improvement motivates users to use the pages more or for longer. If the experience of using the website is poor, then the visitor often leaves.
Emails are not automatically delivered to the recipient's inbox instead of the spam folder. Nothing is more frustrating than, for example, buying a product from an online store and then digging up confirmation from spam.
Ps. the dog on this site is Pauli, our fantastic Brazilian Terrier genteman.