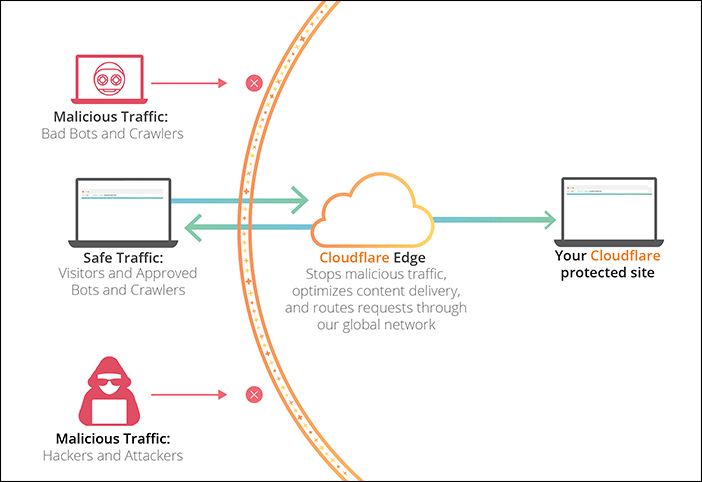 Our website maintenance and development agreement now includes an optional feature: Cloudflare CDN (content delivery network).
At the same time, your website will also get better protection against common Internet attacks (ddos). This feature can be deployed on both WordPress and Squarespace websites without any cost of installing or using it.
To summarize, Cloudflare is used globally on more than 20,000,000 websites and Cloudflare's clients include many well-known companies such as IBM, Zendesk, Hubspot and Eurovision Song contest.
What is Cloudflare?
Cloudflare CDN is a proxy service that caches and distributes your web pages from hundreds of servers as quickly as possible to visitors from a location nearest to your site. by location. Cloudflare also increases the security of your site.

We recommend this service especially for WordPress sites which, as a rule of thumb, don't cost you tens of euros per month in hosting. Cloudflare is very likely to speed up the loading of your pages for visitors.
What Cloudflare costs?
As part of our web site maintenance service, this feature doesn't cost you anything but it requires an active maintenance and development agreement with us. For existing customers with maintenance already in place, Cloudflare can be added at no additional cost. There must be a maintenance agreement because Cloudflare is installed through our own account and requires a little extra maintenance.
This article is going to be long and boring, so if you are interested in this free feature that speeds up your pages and improves their stability, please contact us for details on its features.
You can read more about Cloudflare on their own website: https://www.cloudflare.com/cdn/